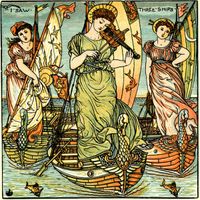 While the late Hitch achieves a bit of post-mortem beatification, I wonder, around this time of year, if he should have found himself belly up at the bar with a glass or three of
his favorite whisky
, ("accept no substitutes") and a group of carolers wandered in singing, if he might give it a smile or if he would frown and turn his back on, for example,
Ding Dong Merrily
...
WQXR had a lovely article today about the Five Greatest Caroles of All Time, based on surveys with choirmasters and musicians, and which it identifies as:
While not all versions above are created equal, I am providing this little survey of these tunes for your listening enjoyment. Excerpt: "In The Bleak Midwinter" is the world's greatest Christmas carol, according to a poll by WQXR.org of leading choirmasters and choral experts from the US and the UK. The song came out on top, placing above well-known carols like "Silent Night," "Ding Dong Merrily on High" and "Once in Royal David's City."
Meanwhile, I invite you to take a look at WQXR's holiday-themed article about the Five Greatest Caroles Ever
here
Not to be forgotten, the famous
Monty Python sketch culminating in a rousing version of "Ding Dong Merrily on High
."
-Deep in the Heart of Brooklyn